Mythbusters

Think you know what the requirements are for the Child Care Assistance (CCA) Program? You might be surprised.
Click here to download a flyer for some myths and truths!
New Policy Alerts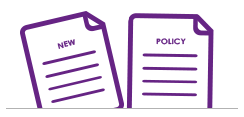 As new policies are enacted, information will be posted here for you to view. Click an item to expand the view.
Effective 03-31-2021 - TWC CCAA System Suspension

The Texas Workforce Commission (TWC) will suspend collecting attendance through its Child Care Attendance Automation system.
Click here to download a flyer

Effective 11-01-2020 - TWC Work Reinstatement Requirements

The Texas Workforce Commission (TWC) has reinstated the work requirements for parents receiving benefits.
• The change, following the state's continued re-opening of businesses, brings TWC's child care program in line with its mission: to provide improved access to quality child care to enable families to return to work.
• The three-month limitation on receiving child care subsidies if you are not meeting work or education requirements is being reinstated.
• Extensions of your 12-month eligibility period are ending and once your current eligibility end date arrives, the case will be either closed if you do not meet the eligibility requirements or you will be redetermined for a new 12-month period if you qualify for child care assistance.

Effective 09-01-2020 - Transfer Notification

Parents must give a two week notice to the existing child care provider before services can be authorized to begin at a new child care program. All assigned parent fees must be paid. You will be contacted by a ChildCareGroup employee to confirm the transfer request.
Comments
Sign In to post a comment.