New Policy Alerts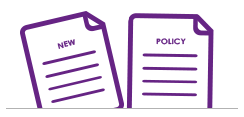 As new policies are enacted, information will be posted here for you to view.
Effective 09-01-2020
Parents must give a two week notice to the existing child care provider before services can be authorized to begin at a new child care program. All assigned parent fees must be paid. You will be contacted by a ChildCareGroup employee to confirm the transfer request.

Comments
Sign In to post a comment.